GMC Keys Locked in the Car? Do This Next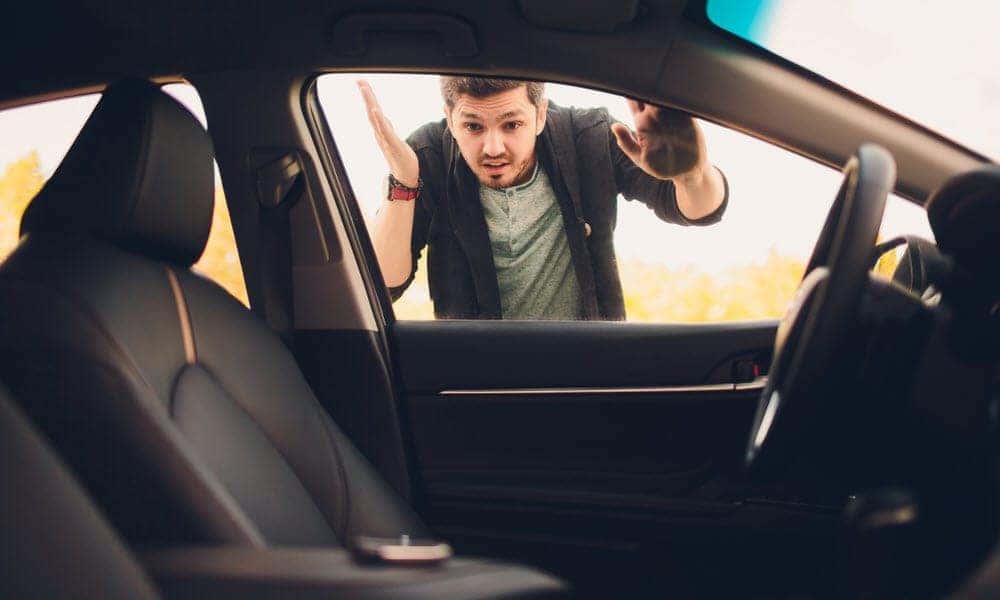 Did you mistakenly leave your GMC keys locked in the car? These things happen occasionally, and while they're frustrating, there's no need to panic. There are solutions readily available to get you quickly back in your vehicle and on the road.
How to Minimize a Car Lockout Incident
First, let's review some tips to minimize the chances of being locked out of your car. Always carry a spare key and keep it separate from your primary key. If your main key is on your keychain, for example, then keep the spare key in your purse or backpack. It also helps to establish a ritual before exiting your vehicle. For example, make sure the key is in your right hand before stepping out of the car.
What to Do in a Lockout
If a family member is nearby, call your relative and have them drive to your location with the spare key. Of course, this isn't always possible, so we highly recommend OnStar® or other similar roadside assistance services. With OnStar®, download the system's app, and you can access 24/7 tow and road assistance on your phone as long as you didn't lock that in the car too.
What to Do While Awaiting Tow Service
You don't have to be next to your vehicle while awaiting assistance. For your safety, we recommend waiting inside a public building. If you're locked out past business hours, stay in a well-lit area, and the tow service will call you upon arrival.
Services like 24/7 roadside assistance and OnStar® are available for many new GMC models like the GMC Acadia. Assistance is always just a phone call away. Speak with a dealer at Patriot Buick GMC to learn more about these and other emergency assistance features.