Three DIY Car Maintenance Tasks Anyone Can Do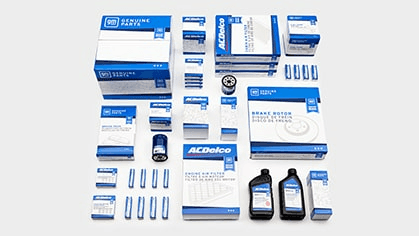 In general, caring for your automobile involves some jobs for which you should schedule an appointment for GMC service at our location and other tasks you can do on your own. While we're always happy to perform even the simplest tasks to help you out, you'll enjoy some newfound independence by taking care of a few of them yourself.
Replacing Your Windshield Wipers
It's easy to tell when your windshield wipers need to be replaced. Press the washer button and see if your wipers wipe your windshield clean. If they don't, it's time to visit our GMC parts center in Boyertown, PA, to pick up a new set.
Installing new wipers is a cinch. You simply have to follow the instructions on the back of the package containing your new blades. The hardest part of the process is maintaining a firm grip on the wiper arm after you remove the old wiper. If the arm slips from your grasp, it can hit your windshield hard enough to cause damage.
Installing Filters
Whether you're looking for new cars for sale like the ones on our lot or a used GMC Acadia has caught your eye, its filters will need to be changed at some point. Changing your engine air filter and cabin air filter are tasks you can handle independently.
Your engine air filter protects your engine from dirt, debris, leaves, and the like, while your cabin air filter prevents dust, smog, and other contaminants from making their way into the cabin. Your nose and eyes will tell you when you need a new cabin air filter, especially when your A/C is running. If you hold your engine air filter toward a light source and no light passes through, you must install a new filter.
Swapping Non-Headlight Bulbs
When you visit Patriot Buick GMC, you'll see our factory-trained technicians occasionally replacing light bulbs. Believe it or not, you can swap non-headlight bulbs like your dome light and taillights all by yourself. To do so, remove the retaining screws, pop off the lens, and pull the old bulb out of the socket.
Put gloves on your hands or pick up the new bulb with a paper towel before you install it to prevent skin oils from accumulating on the bulb. If you touch the new bulb with bare hands, the bulb may fail prematurely.
Just because you can perform these tasks doesn't mean you must. You're always welcome to visit our service center for parts, expert installations, and maintenance essentials. Don't forget to look over our GMC service coupons ahead of time, too!