Don't Ignore These Four Signs of Transmission Trouble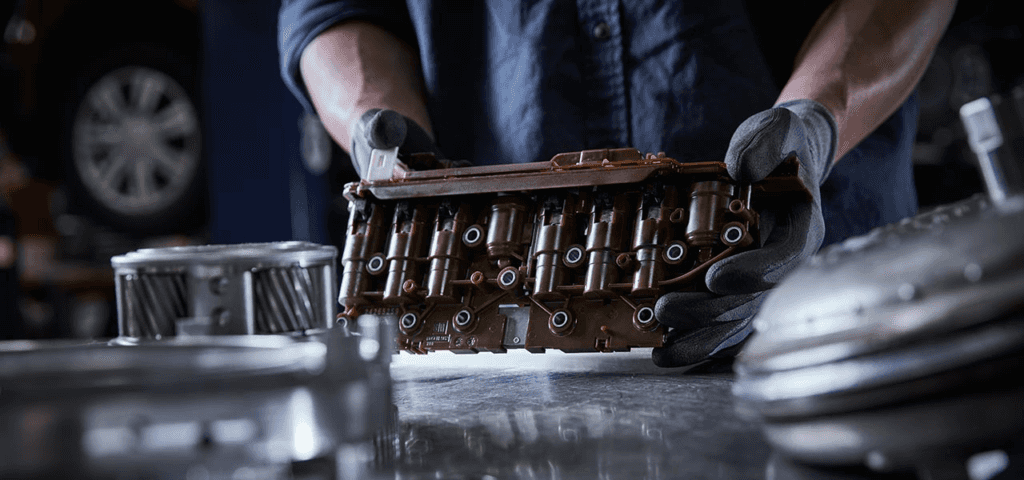 At one time or another, we've all heard, "Work smarter, not harder." Your vehicle's transmission helps it do precisely that, so if you are experiencing any of the transmission issues described below, don't wait to have your car inspected. Buick transmission service is a specialty of Patriot Buick GMC.
Why It's Important to Take Immediate Action
The longer you wait to address a mechanical issue in your Buick, the worse the damage and the more costly the repair will likely be. If the warning signs from your transmission are ignored long enough, it can fail completely – even while the car is in motion. To avoid losing power and control of your vehicle on the road, it is vital to contact a Buick dealership near me and schedule a service appointment for your safety.
Signs Your Transmission Needs to be Serviced
1. Your Transmission Light Illuminates
When the transmission light comes on, it is often the first signal from your vehicle warning you that an issue has been detected. While you may not have any of the physical warning signs discussed below — yet — it is crucial to take action immediately to keep those symptoms from developing and the problem from worsening.
2. You Have Trouble Shifting Gears
If you notice your vehicle is struggling to shift gears or your car is grinding or shaking, it is essential to have the transmission fluid checked by a professional right away. Our Buick service offers help you save money on this and other maintenance essentials.
3. You Notice an Unusual Odor
A burning smell is never a good sign. Among many possible causes, it may stem from an overheating transmission or a fluid leak. These are dangerous in any case and should be fixed immediately.
4. Your Drive Feels or Sounds Different
As we add mileage to our vehicles, sometimes they develop new sounds. It could be as small as an easy-to-miss hum or a more pronounced and annoying whine or squeal.
Pay attention to new noises, large or small, and consider scheduling an appointment to have them checked out. We can order Buick parts for simple, cost-effective repairs today to avoid more significant issues down the line.
Trust the Team at Patriot Buick GMC
We have trained technicians and an expert parts staff to help with all your vehicle needs. Whether you are buying a new or pre-owned Buick vehicle or are looking for a trusted Buick service center, Patriot Buick GMC looks forward to hearing from you soon.